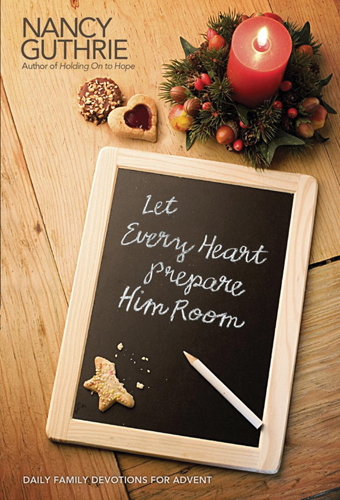 Have you paused this Christmas, to think about what He gave up to be your
God With Us?
God made the universe. Long before God the Son came to earth, everything was His.  The glory and the joy of heaven were His. The power and the privilege of heaven were His.  In heaven He was rich in His relationship with His Father and the Spirit.  But to come to earth, He left it all behind.  Page 54
The Bible tells us in 2 Corinthians 8:9 that He did this for you.  For the women in your Bible study. For your children. For me.  So that"by His poverty He could make you rich."  These riches are not mentioned in Forbes Top 100. No, they are of a different kind.  Nancy says it like this, "Because He became poor, we can enjoy the richness of a satisfying, saving relationship with God forever."
He left the richness of heaven so that we could enjoy it forever.
Haste, Haste to bring Him Laud, the babe the son of Mary…..
**Merry Christmas Tiffany!  You won this book from the giveaway last week.  It is on its way to your house!

***  If you would kindly take a minute to vote for my cookie story at My First Kitchen, I would be so grateful! You can vote every day until Dec. 29!   {click here to vote}
Looking Forward,